Given the investment you make in a new roof or reroofing project—and how long your roof will last—timeless shingle colors are a reliable way to help ensure your home looks elegant (despite changing trends) in the long term. That's why GAF shingles are not only contstructed to protect your home for many years, they're also designed to beautify it by mixing durability with classic color design. Many other timeless shingle colors partner beautifully with a wide variety of home exteriors.
Traditional
Traditional homes will most often have black and gray roof shingles. Black and gray are sophisticated yet neutral colors, so they can be paired with almost any exterior home color. The most common traditional exterior color, however, is white. There are many different shades and types of whites in various undertones, so don't write off the color too quickly: instead think of it as a canvas on which you can paint practically anything. White (in whatever iteration) is anything but boring!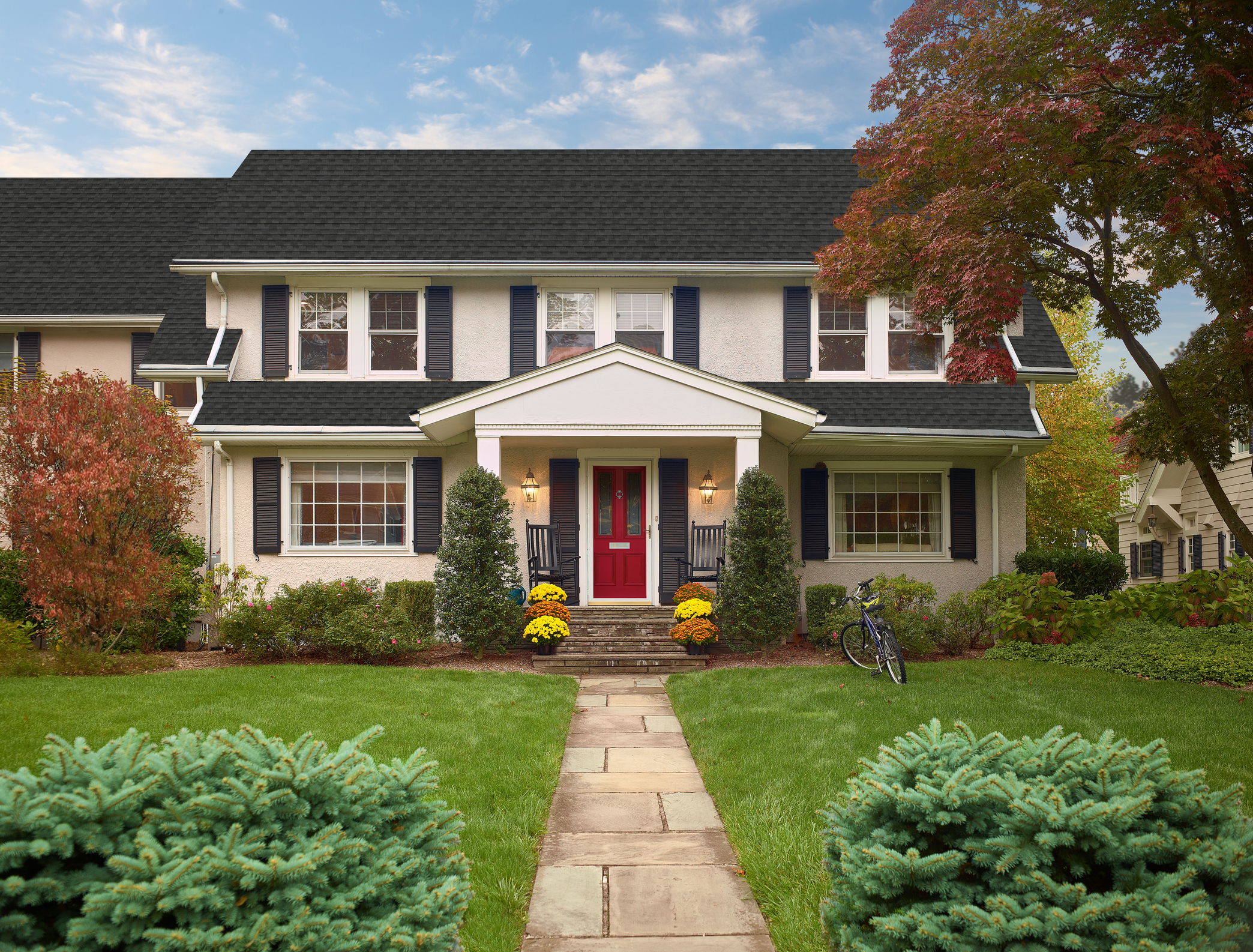 Home featuring Timberline HDZ shingles in Charcoal

Rustic
Rustic homes tend to have brown and red roof shingles that pair nicely with earth-toned exterior sidings like beige, brown, brick, or stone. As the name suggests, you'll tend to find these homes nestled in the countryside, where earth-toned and other colors that blend comfortably with nature are used to relate a home to its surroundings. Since rustic hues have warm undertones of brown, yellow, and red, you should ensure the exterior color and the roof shingles have corresponding undertones so they balance and provide a cohesive effect.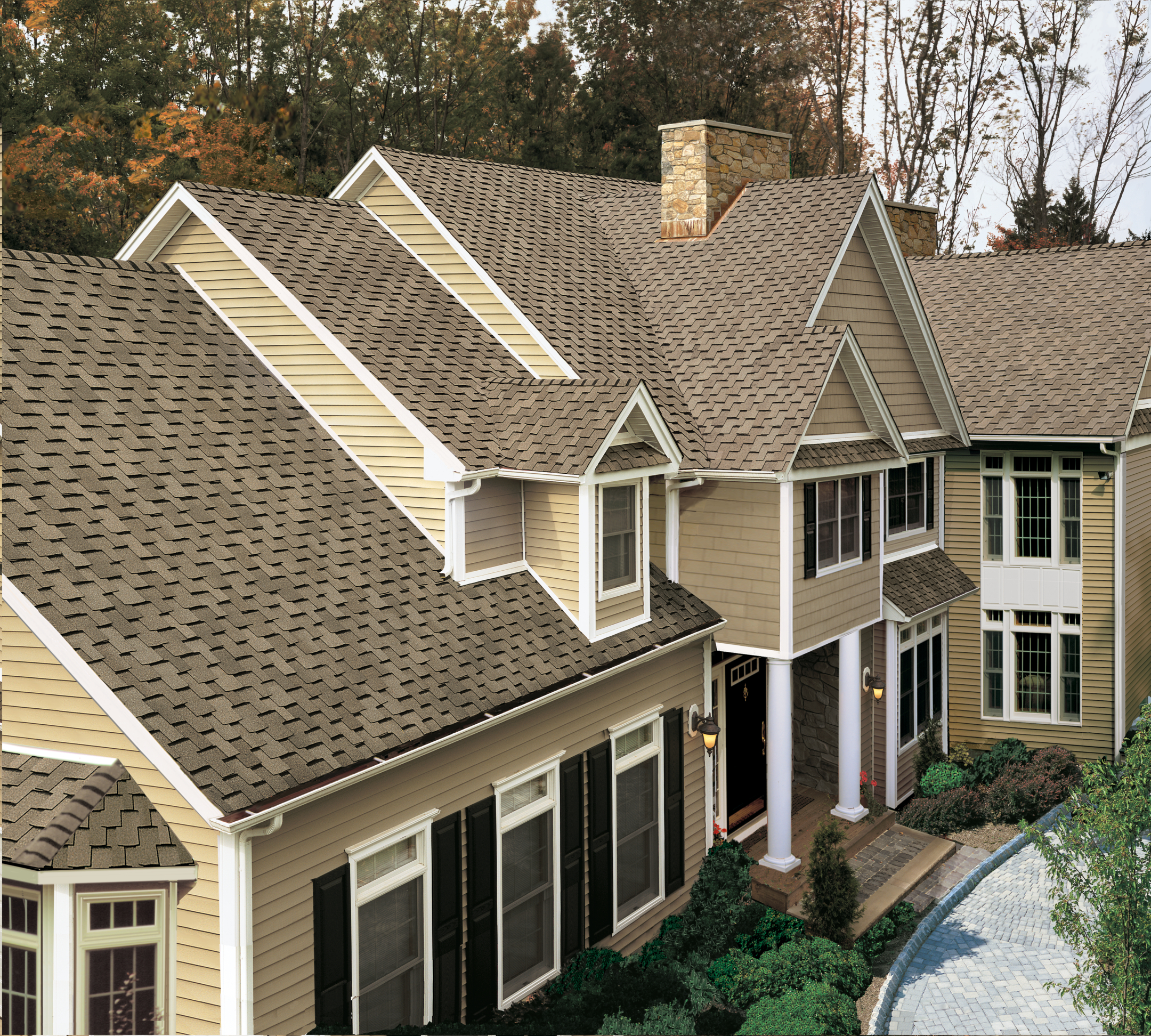 Home featuring Grand Sequoia shingles in Weathered Wood

Neutral
More neutrally colored homes work well with warm-hued roof shingles like beige, brown, or gray with gold and copper undertones. They complement home exteriors in similar color palettes like cream, taupe, caramel, or even brick. The beauty of neutral shingles is that you can paint your home's exterior a darker shade than your roof. The neutral undertones of your roof will balance it out, making it feel less dense.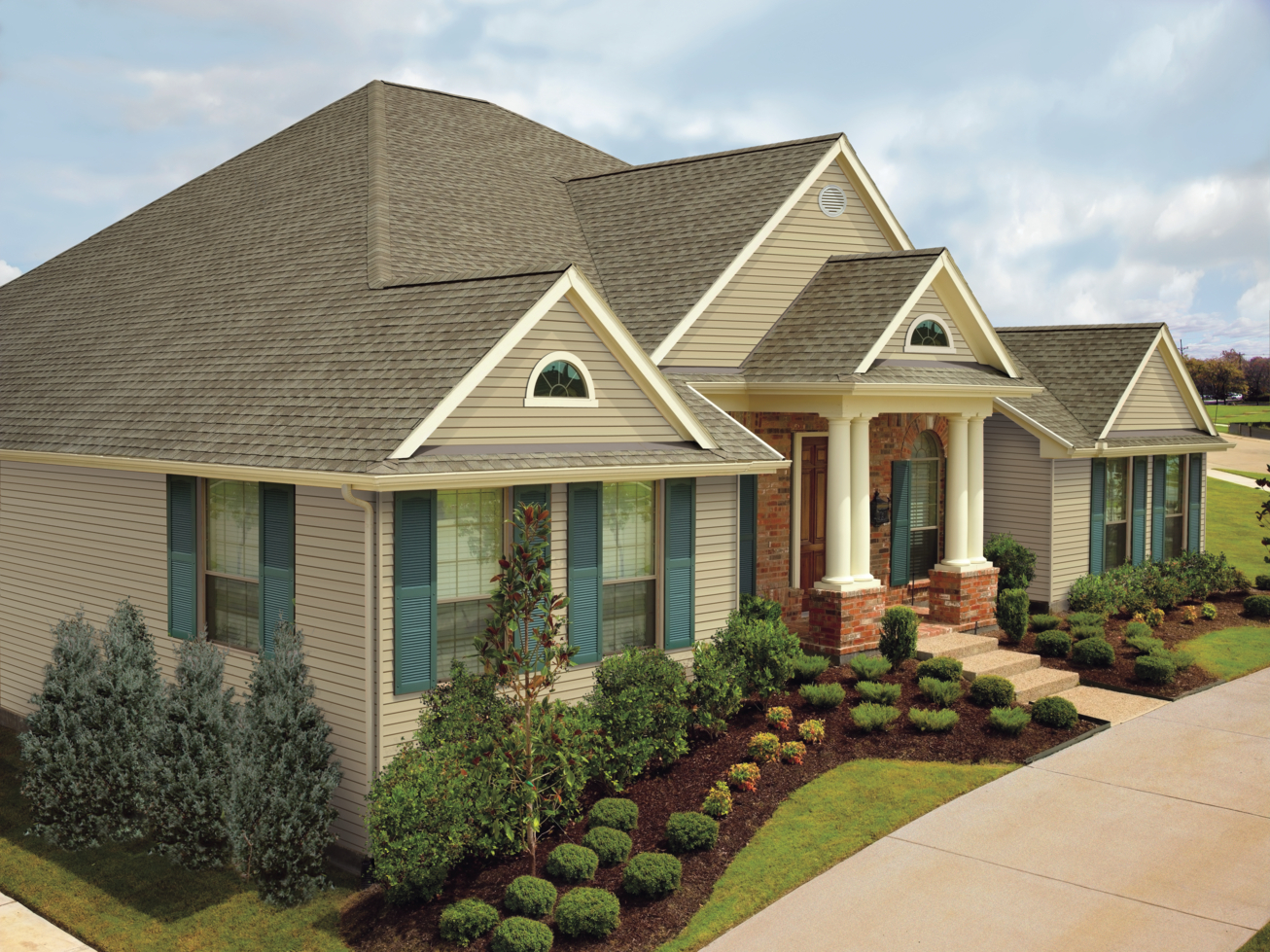 Home featuring Timberline Natural Shadow shingles in Weathered Wood

Bold
Bolder homes might have blue and green roof shingles—traditional colors with additional flair. You may find these more strident colors more difficult to pair, but they can withstand shifting design trends when chosen well. Green-shingled homes match well with yellow undertones: cream, beige, yellow, or even green. For a little more character, but without losing a traditional effect, you can use green shingles on a home with a brick facade. Blue-shingles pair best with cooler undertones: cream, gray, or another blue. And for more flair, blue-shingled homes can look stunning with a stone facade.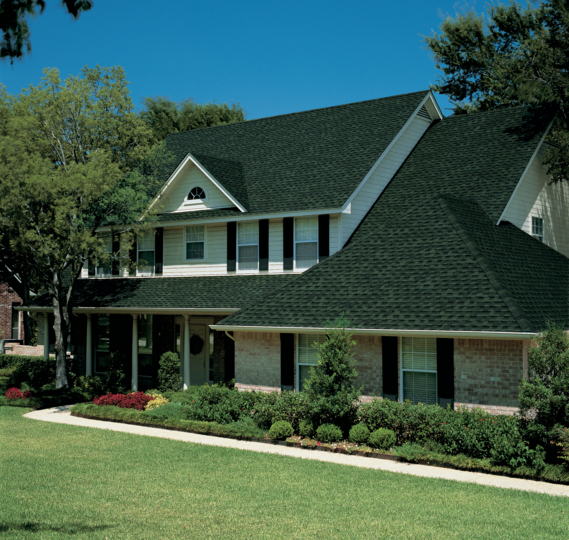 Home featuring Timberline HDZ in Hunter Green

With any of these timeless shingle colors and styles, you should always consider your home's setting. Part of creating an enduring look for your home means accounting for and blending it with its surroundings — so that it seems naturally suited—rather than going with a current trend that you might love but that clashes with your home's immediate environment. As a rule of thumb, you'll almost always want to use colors and materials that connect your home to its backdrop.
Learn more about timeless shingle color pairings (as well as more recent trends) and get inspired by a wide range of possible new looks for your home using the GAF Roof Style Guide.